customer has not logged in 0 –
global:salesrep
global:admin_user_id 0
global:admin_user_administrator 0
global:admin_user_create 0
global:session:user_id
global:session_type
global:session_id 4db733ce900ca79a4d4b26ec1ae6b00d
global:basket:cussess_id:
global:basket:affsess_id:
global:basket:chksess_id:
global:basket:basket_id: 2607822
global:basket:session_id: 4db733ce900ca79a4d4b26ec1ae6b00d
[1]=data_opened,[2]=domain,[3]=store,[4]=store_table_prefix,[5]=user,[6]=session,[7]=basket,[8]=customer,[9]=error_code,[10]=error_message,[11]=prv_log_file_name,[12]=admin_user_id,[13]=admin_user_administrator,[14]=admin_user_create,[15]=library_filename_native_dbapi,[16]=mm5_config_initialization_globals
WHAT SETS OUR PRODUCTS APART
The Enouvation Difference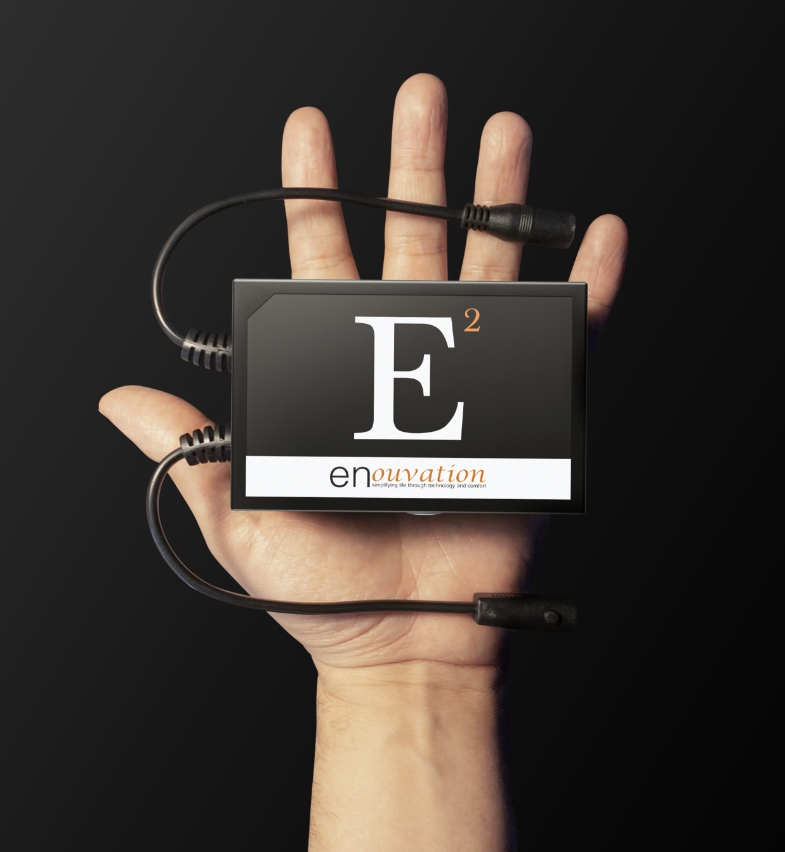 MOST COMPACT
Small size, big results. Enouvation's furniture power packs* are advanced in every way, providing the highest concentration of power in the smallest footprint available today. More power and a fraction of the size make it easily concealable with any piece of furniture.
SHOP NOW
*Patents Pending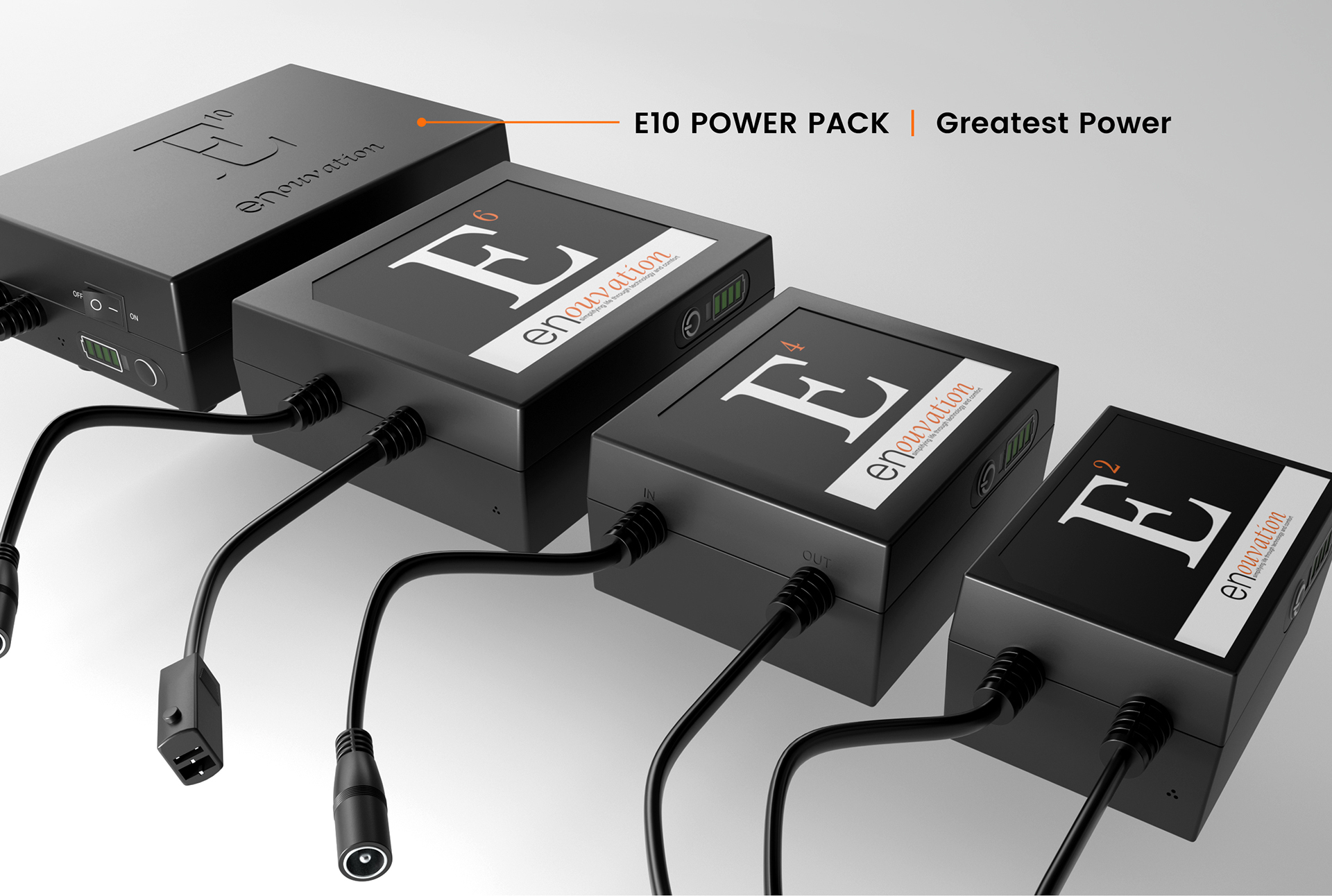 MOST POWERFUL
Enouvation packs a big punch. Enouvation's furniture power pack lineup*, ranges from 2000 – 10000 mAh, so you are sure to find the perfect pack based on your needs. Get more out of a single charge with every Enouvation power pack and spend more time on your furniture then underneath it. With up to 2,000** motorized functions per charge, go ahead sit down and relax, this could take a while.

SHOP NOW
*Patents Pending
**Functions are approximate and will vary depending on use and mechanism load.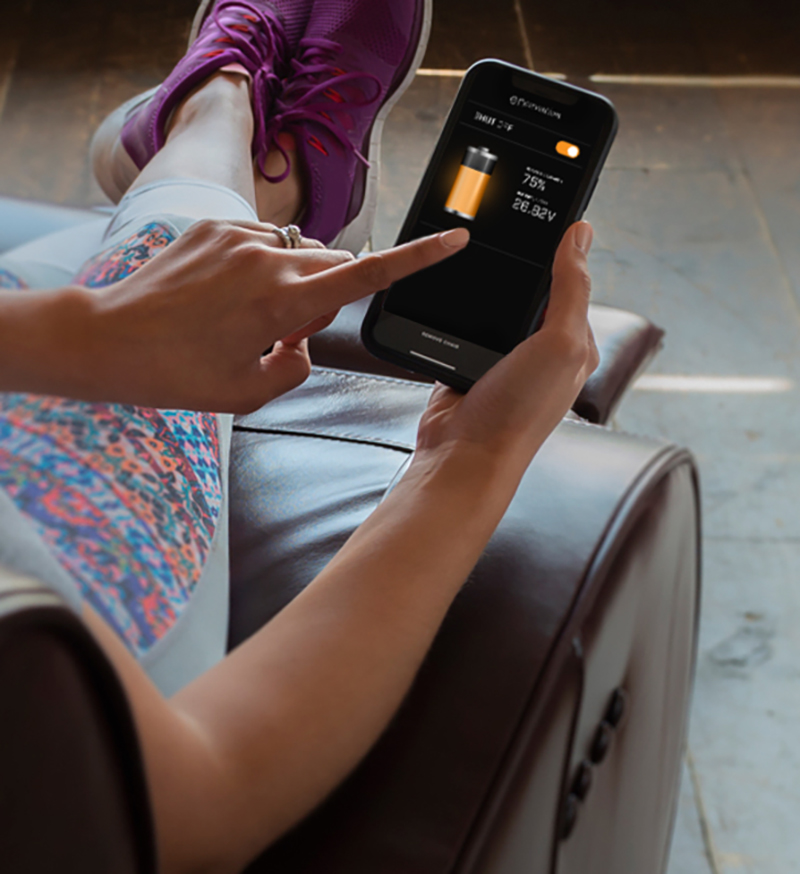 MOST INNOVATIVE
Our technology is better. Enouvation's furniture power packs*, are equipped with industry leading power and design, tested to multiple UL standards and certified, having gone through rigorous testing. There are many additional built-in features for ease of use including a LED power level indicator, low power buzzer alert, and more.
SHOP NOW
*Patents Pending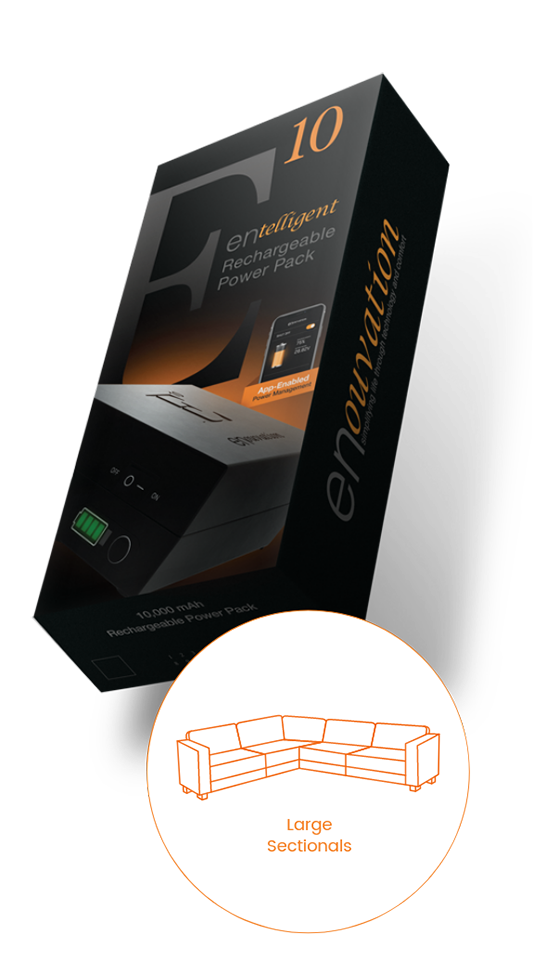 E10 POWER PACK
AT A GLANCE SPEC LIST:
10,000 mAh
Up to 2,000 motorized functions (single charge)
LED display and interactive low power alert
Remote and manual on/off switch
App available
Patents Pending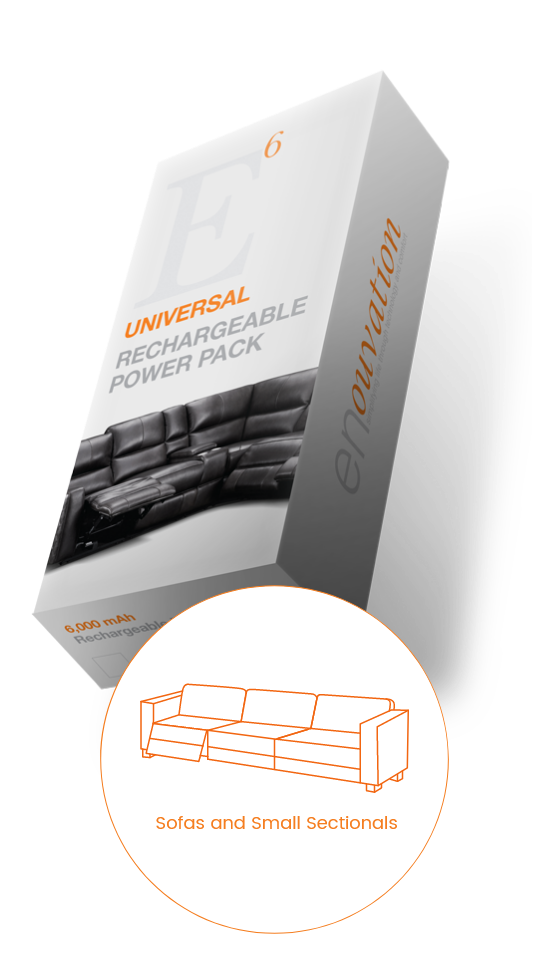 E6 POWER PACK
AT A GLANCE SPEC LIST:
6,000 mAh
Up to 1,200 motorized functions (single charge)
LED display and interactive low power alert
Patents Pending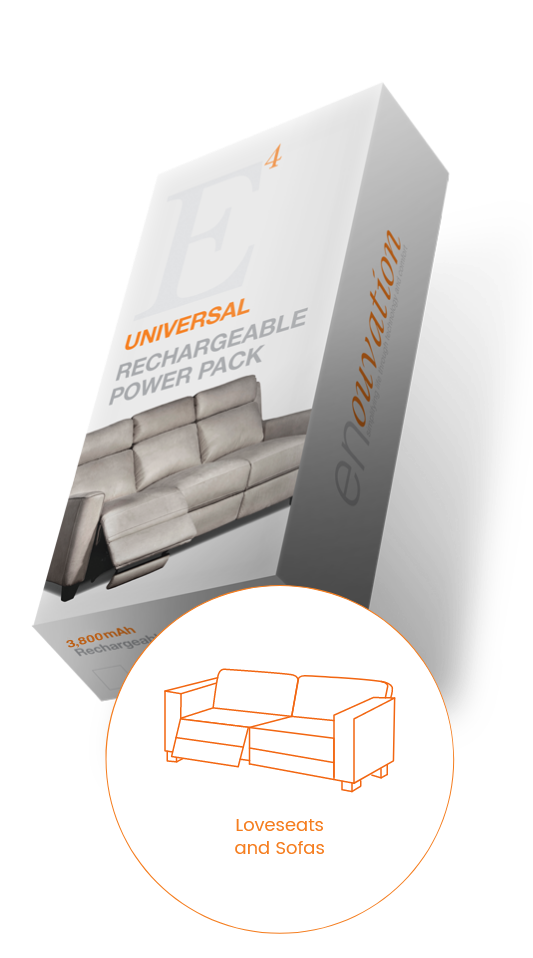 E4 POWER PACK
AT A GLANCE SPEC LIST:
3,800 mAh
Up to 800 motorized functions (single charge)
LED display and interactive low power alert
Patents Pending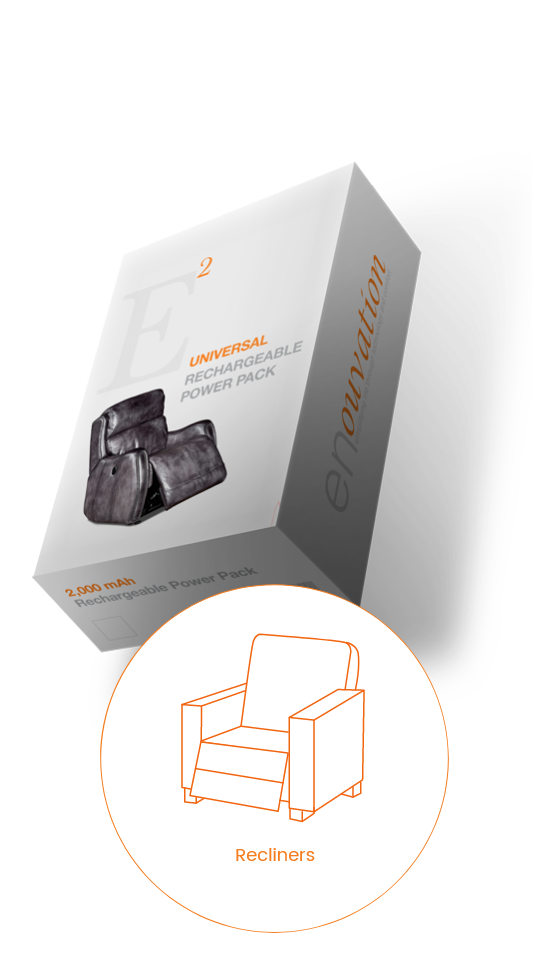 E2 POWER PACK
AT A GLANCE SPEC LIST:
2,000 mAh
Up to 400 motorized functions (single charge)
LED display and interactive low power alert
Patents Pending